Why and how organizations should focus more on employee well-being and happiness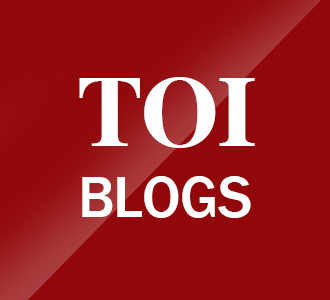 Employees are the most important assets of any business. This fact has been emphasized even more strongly since the Covid-19 pandemic struck. Recognizing the positive correlation between well-being and productivity, companies are placing even more importance than ever before on the mental and social well-being of their employees. Although the pandemic has led people to spend more time at home with their families, the length and quality of 'time for me' and 'time with family' has been negatively affected due to blurring of the lines between personal and professional life. There is therefore a need for organizations to create a new age work culture that restores work-life balance and helps them take care of their employees even beyond work. Here are five ways to create a happy and healthy workplace.
Recognize the need for emotional and mental health: Studies show that due to With the ever-active nature of digital businesses and 24/7 working styles, more than 40% of workers face high stress at work, which negatively affects their productivity, health and home environment. Mental and physical well-being is closely linked to emotional, financial, social, work and community needs. Companies must demonstrate that they recognize these aspects as an essential part of employees' lives and help them devote time to them. Employees who feel "belong" are much more likely to get involved at work. It is therefore important for organizations to make employees feel wanted, connected and motivated. Companies with adequate resources should also organize webinars and online sessions on aspects such as personal care, meditation, ergonomics, and ways to manage stress and anxiety.
Organize employee engagement activities: Activities such as periodic jam sessions and no-talk parties can help relieve work-related stress and allow employees to bond in a fun, unprofessional environment. Celebrating milestones – professional or personal – is another way to boost employee morale. Video conferencing tools allow teams within and between offices to celebrate business wins, employee birthdays, work anniversaries, festivals and special occasions. Many organizations encourage employees to involve their families, to increase the joy of the party. Seeing colleagues with their family at home allows them to see them in a different, more friendly light and tends to strengthen working relationships with them.
Strengthen learning and development programs: The opportunities for continuous growth and learning are one of the important factors that determine the affinity of employees and job seekers for any business. People expect their organization to give them opportunities and platforms to develop and grow professionally. They also seek recognition for their ideas and the freedom to innovate and create value beyond their defined professional role. With increasingly digital workplaces and companies looking to hire or cultivate high-quality talent to drive growth, there is a need for employees to master the latest technology and the field-specific skills needed to excel in their jobs. respective roles. To enable all of this, organizations must continue and strengthen their learning and development (L&D) programs. Caring, people-centered organizations know that businesses and employees thrive when they grow up together.
Connect on a personal level to check everyone's well-being: Offering flexible working hours, extending medical aid, reducing work micro-management, appreciating and rewarding employees for a job well done – all of these actions have been shown to boost employee morale and make them feel good. valued. Working from home should not result in unnecessarily long working hours; otherwise, it can lead to burnout and resentment. Managers need to watch out for such signs and show greater empathy, understanding and caring during these difficult times. Companies must promote regular communication between managers and their teams to share their daily experiences and respond to apprehensions that the other might have. All of these seemingly small steps can go a long way in ensuring the well-being of body and mind.
Design company policies to help employees, especially women, in the workplace and beyond: According to Deloitte Global's report "Women @ Work: A global outlook," more than 60 percent of Indian women – higher than the global average of 51 percent – said they felt less optimistic about their career prospects now than they were before the pandemic. It is important for companies to understand the pressure, issues, limitations and additional responsibilities of women on their team. Measures like the establishment of hours and days without a meeting; ensuring a meticulous and goal-oriented return to work for mothers after pregnancy; provide child care and menstrual leave, must be in place should be in place. Businesses should also consider extending facilities such as payday advance, emergency medical support and Covid insurance to their employees to help them better cope with the unprecedented challenges we face.
When employees know that their organization cares about them not only professionally but also personally, they automatically become more responsible, productive, satisfied and motivated, which in turn leads to better business results. Organizations that invest in the well-being and happiness of their employees today are more likely than others to be successful in the future.
END OF ARTICLE