Trifecta's 100 years of happiness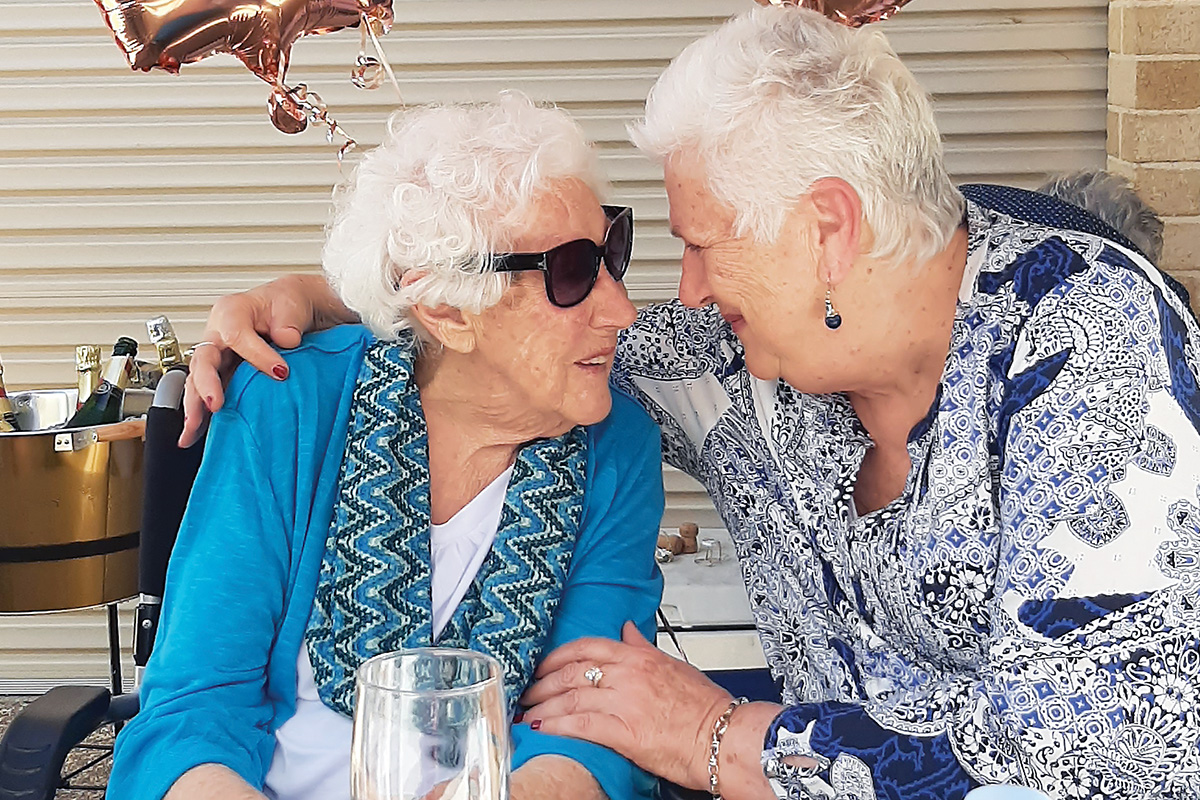 BALNARRING resident Valda Angus says it's no secret to her longevity – she's just a lucky trifecta of a positive attitude, a happy seven-decade marriage and having "the best girl in the world ".
Ms Angus, 100, now lives with her daughter Gayle Anderson, but lived for 69 years with her husband Victor in Frankston, having bought land after the war and built their house.
Their marriage was a love affair that began after a trip to the old carnival in Frankston and then meeting at the gates of the Frankston Railroad, where they were instantly smitten with each other.
As was often the case at the turn of the 20th century, Ms Angus never worked or had a driver's license and stayed home to raise her daughter.
Gayle Anderson says her parents led "happy working class lives," and while they didn't have much wealth, they lacked nothing.
Although there was a heartache, first when Ms Angus' father passed away at the age of 17, and then when her husband Victor passed away four years ago, she says she feels "rather blessed" with the life she's had and "still can't quite believe" she hit 100.
Her memories are vivid and include stories of caravans in Australia, Easter in Yarrawonga, and post-war material shortages that delayed her marriage and the building of their home, which Ms Anderson says is a sad parallel to the shortages we let's live. today due to COVID-related disruptions in the transport chain.
Ms Anderson says her mother's memories of her school years are still tinged with the trauma of being forced to write with her right hand, despite being left-handed.
Ms Angus says she and her husband loved living in Frankston and went regularly to the Frankston cinema, where she remembers Victor – a truck driver – who drove a group of moviegoers home on the town bus because the driver had fallen ill.
Another time the milkman, who used a horse and cart to deliver the milk, was too drunk to complete his round, so Victor had to step in and take the reins, literally, to get the milk out.
Asked about her tips for living a long, healthy life, Ms. Angus jokes that her motto is "there is no dessert in the world that you cannot top with cream" and, in the same vein, she continues. to eat a chocolate a day. .
First published in Mornington News – January 11, 2022