Real Happiness Starts With Helping Others | Other notices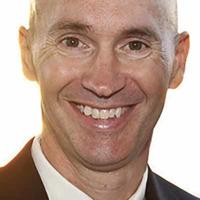 Stability is often an elusive puzzle piece in our world.
We all need it, but we don't always know how to secure it.
In many ways, stability has been hopelessly scarce in many places over the past two years. When COVID hit us with a full frontal assault, we didn't fully understand how all-encompassing it would become. It has disrupted every aspect of our lives, from simple things like being able to find cleaning sponges in the discount store to being greeted at the drive-thru window with a sign saying the business is temporarily closed.
One of the most disturbing victims is the severe labor shortage that is crushing many businesses. In August, there were 10.4 million job openings, according to the US Department of Labor. And the number of people leaving their jobs has risen to 4.3 million. These shortages have resulted in palpable stress in the workplace as additional tasks are subsequently increased for the remaining employees and fatigue establishes a suffocating grip.
We also encounter higher prices at the pump, in grocery stores and restaurants. All of this leads to more stress and uncertainty. According to Gallup, adults in 115 countries have experienced stress at the highest level in the past 15 years. A record 40% of people globally reported having been stressed for much of the previous day.
It can make the movements of daily life blurry, unbalanced, and less fulfilling.
As we head into the holiday season, a time normally associated with its own set of stressful triggers, one wonders what are we to be thankful for in 2021?
Perhaps this is the question of the decade. Much of the way we see and interact with the world around us leads to our happiness, fulfillment, and gratitude. And that, in turn, can lead to stability or instability.
This holiday season there are plenty of reasons why we might all be discouraged or even fearful for the future. But the one constant in everything we do every day is the way we treat others. It is entirely at our discretion. Only we can control how we proceed with our day. Author H. Jackson Brown Jr. once said, "Remember that the happiest people are not those who get more, but those who give more.
This one sentence can be the key to a happy and stable life. Yes, we all love to receive gifts and compliments, but it is easily more rewarding and important to give the gift or give a compliment.
Why? At its core, it helps build confidence and appreciation. It shows others that we consider them important enough to do something for them. And it doesn't have to be monetary to qualify. These can be simple acts, like saying thank you to a coworker, leaving more space between you and the car in front of you so that a driver in an adjacent lane can merge without risking their life, or offering to return a car. grocery cart at a corral for someone who could use help.
Every act of kindness we show to others has the potential to lead to more generosity and compassion on the part of those we touch. This is the kind of contagion we can all use right now.
It has been uncomfortably easy to feel sorry for yourself over the past couple of years, leading many of us to believe that we are entitled to something much better. It reminds me of every time I come across another empty shelf in the store. Or when I can't visit a family member or attend a funeral due to the increase in COVID cases. The pandemic has certainly taken a lot of things from us, much of which is beyond our control. But the truth is, none of us is entitled to anything; not gifts, opportunities, money or compliments.
Anything of real value should be earned and then shared. This is what each of us can control.
There will always be factors beyond our control, but kindness, respect, and love can be shared with anyone at any time. This leads to a much better world, where stability is enhanced and life becomes a gift.
There is much to be thankful for this holiday season. And it resides in each of us.
Keith Anderson is news director for APG of East Central Minnesota.