It's good to feel happy, even when times are bad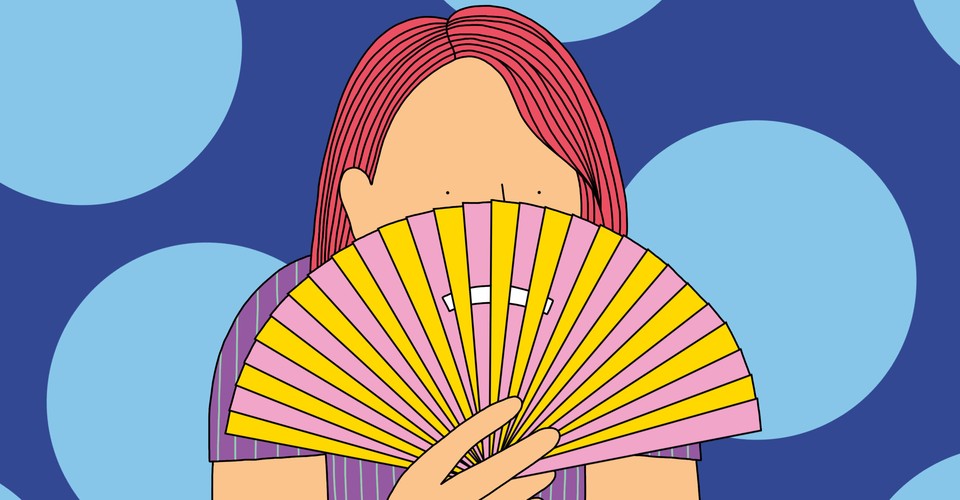 "How to build a life" is a weekly column by Arthur Brooks, addressing questions of meaning and happiness.
---
Bbrowse your social networks, Scroll through your queue of Netflix documentaries or turn on the cable TV, and you'll be inundated with reasons to be worried and angry about issues big and small. There is a lot of evil in the world, a lot of injustice and too much suffering. The pandemic has made it clear, even to the most oblivious of us.
This suffering, however, is not uniform. And for those who are better off, it might just cause a little guilt. They might conclude that to project mirth and satisfaction into life is to be irresponsible and insensitive to the problems of the world. Some might even feel sad or outraged to show that they care.
I understand the impulse, but the research shows that acting unhappy is a great way to become dissatisfied with life. By saying that you are unhappy, you can talk to yourself about joy and sadness, which will do nothing to alleviate the suffering of others. What will help strives to achieve and project happiness while showing your concern for wrongs in the world to be righted. In fact, your happiness will make you more effective in making the world a better place.
Wwe are all familiar with what one might call the phenomenon of "laughing outside, crying inside". It has received some attention from researchers, who generally find that being happier with oneself leads to more well-being. On the other hand, to be strength act happy can have deleterious consequences, from depression to cardiovascular disease. The implications are quite clear: Act as you want to feel, but don't demand that others act the way you want them feel.
The reverse phenomenon, "cry outside, laugh inside", may have some limited benefits. There is some evidence that displaying negative emotions like sadness, anger, and boredom can help us collect more sympathy others and even make us After attractive. But that almost certainly won't make us happier.
If you project more sadness than you actually feel, you might be suffering from a fear of happiness, an identifiable condition known as cherophobia. According to research, cherophobia could stem from a belief that being happy will bring unhappiness; that expressing or seeking happiness is bad for you; or that being happy makes you a bad person. There is proof that cherophobia is often present in religious communities. (You can do you rate on the Scale of fear of happiness to see if you have this condition.)
The feeling that happiness makes you a bad person (or at least a horribly devoid of empathy) might be particularly relevant to contemporary political culture. While there haven't been any studies on cherophobia and political activism yet, it's easy to imagine that in an environment of protest, you might fear stigma for not showing enough seriousness to About something negative.
There are two big problems with this framing. First, acting unhappy leads to real unhappiness. The researchers have shown that calling oneself depressed can lead people—especially the Youngs– to think negatively about themselves (what psychologists call "self-stigmatization") and to experience depression. Likewise, act angry can you do more angry. Cherophobia itself is associate with lower scores on life satisfaction surveys.
Second, your dissatisfaction, anger, or depression with the evils of the world will not make the world a better place. On the contrary, research has long find that our facial expressions and emotions, including negative ones, are very contagious. Your cherophobia might be motivated by sympathy, but it might just make the misery worse for those who are already suffering.
Bto be concerned with the world's problems should not conflict with our desire to be happy or to radiate that happiness. Here are some tips for balancing the two.
1. Examine your dissatisfaction.
If you are feeling chronically irritated or constantly complaining about the world, you might actually be unhappy with some aspect of your life. If so, try to understand your feelings by sitting down with them. If necessary, treat them therapeutically, or at least learn more about them, which can bring huge benefits.
But you should also ask yourself if maybe you are playing on the negative aspects of life and downplaying the positive ones. Is it possible that you are a little cherophobic? If so, remember that you risk becoming a more unhappy person, without that sadness benefiting others. To combat any aversion to contentment you may feel, consider the following two tips.
2. Think like a missionary.
If you have strong opinions on a topic, you probably want to change the way other people think and act. Ask yourself which is more compelling: anger and sadness, or joy and warmth? Missionaries understand this principle very well, so no matter how unhappy you are to see them, they always smile when they step on your porch.
Adopt the missionary spirit. Remember that your cause is a gift to others, so present it as such, without hatred, contempt or fear. Even if you have justified anger about the present, smile as you describe a better future.
3. Call on your inner contractor.
Imagine that you have encountered a huge entrepreneurial opportunity. You would like to appear as enthusiastic as possible in the presence of potential investors; if you acted indignant and bitter because no one had seized the opportunity yet, no one would invest. Or consider one of your long term goals, like starting a family or building a fun and exciting career. You will probably feel excited, and if you describe it to others, your enthusiasm for the goal will show.
If you think there is an opportunity to make things better through social change, you are more likely to achieve it if you are motivated, like it is a business or a big life goal. It's not about pretending that the status quo is perfect, but rather that optimism about positive change is the best way to make people want to be a part of that change. Instead of seeing your concern as an unsolvable problem or a source of continuing misery, make it an exciting project. If that's too intimidating, break your end goal down into more achievable steps. Let the effort energize you and let others see this energy.
Paramhansa Yogananda, who was one of the first great Hindu gurus to come to the West, gave this advice in his book Autobiography of a Yogi: "Learn to be secretly happy in your heart despite all circumstances, and say to yourself: happiness is the greatest divine birthright, the buried treasure of my soul." I would go even further: share your buried treasure with those around you.
There is no need to keep your happiness a secret, suppress it, or bury it under complaints and outrage. Showing the joy in our hearts and sharing it with others will improve our lives. And if the state of the world really puts you in the trash, remember that finding and spreading joy in an imperfect world will make your life better and your progress efforts even more effective.